About Me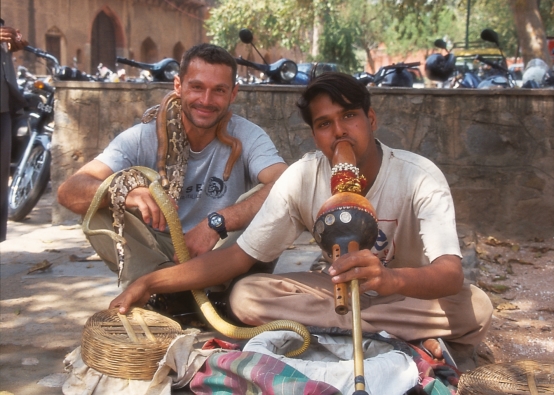 It takes a lot of courage and self-confidence
to ride on a nearly 50-year-old tractor and travel from Austria to Nepal.

Hans-Peter Ebner from Pucking – a small village near Linz in Upper Austria,
is one of that rare human beings that likes to do the impossible.

On December 31, 2001 at midnight, the old Steyr was set in motion towards Asia.
6 months and 15 days later the globetrotter returned healthy but exhausted back home.

In beautiful pictures and amusing texts Hans-Peter Ebner shows us in chronological order of this unique experience.






A true "Adventure Extreme" which was enrolled in the Guinness Book of World Records as the longest tractor ride which was driven to this point. Congratulations!

An incredible documentation of an extraordinary journey with an antique tractor from Steyr.

Hans-Peter Ebner and his companion Fritz Überwimmer drove thousands of kilometers through deserts,
veldts, troubled regions and nearly almost impossible mountainous areas.

Snow, arctic temperatures, unbearable heat and dust were just some exhausting elements on this extreme tour.

A wonderful book about a world record of superlatives.
In large-scale photographs and informative accompanying texts Hans-Peter Ebner
lets us participate on his journey with the tractor through the Himalayan- and Karakoram Mountains.

Believe it or not!

The photo book should be in every bookcase!
Not only recommendable for travel lovers and adventurers also for all those who like to enjoy exciting impressions as a coffee table book.